Kevin lets Britney sit?!?!?!?
Pop princess Britney Spears is to have been left by its man Kevin feather/spring LINE.
Only feather/spring LINE is taken 20 days off after the birth common of the child Preston Michael, as "express-on-line" announced on weekend. Friends
the pair reported, Spears married man had left almost escape-like the house.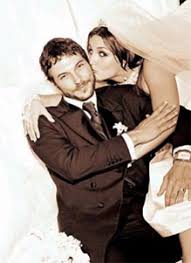 Only speculations over the reasons
Over the reasons there are so far only speculations. A Insider designated that
Dancer as "Rotzloeffel" and as a "child, for whom Britney" had itself to care. Possibly feel Kevin now, since the small Preston is there, no longer enough considered.
US media continued to speculate: Sexually the 27-Jaehrige of its Britney could have become ueberdruessig. The two had always geschwaermt over the Sex in the pregnancy. That could have changed now.
Pregnant woman friend sit-let
Feather/spring LINE had his pregnant woman ex friend Shar Jackson one year ago already sit let - and to Britney had pulled.
Source: britney music.net